The TM1Connect ODBC driver can be used as a datasource in any ODBC-compliant application, such as Microsoft Excel, Microsoft Access, etc.
You can verify that you have the driver on your system in the Windows Control Panel > Administrative Tools > ODBC Data Source Administrator (32-bit). It will look like the selection below: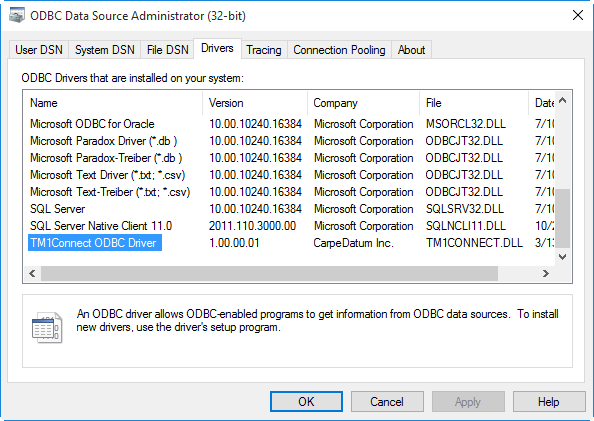 To create a new Data Source, be in the application you wish to use the TM1Connect data source in (for example, Microsoft Microsoft Access), and choose ODBC database. This will the Select Data Source dialog. Click New.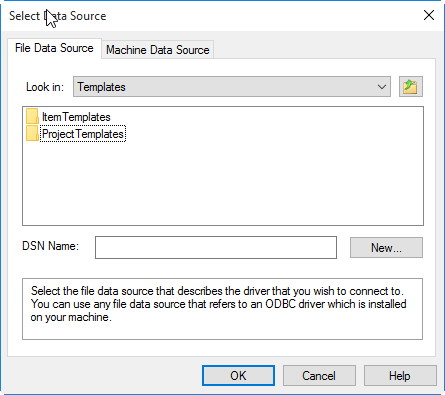 This will launch the following dialog. Select TM1Connect ODBC Driver from the list and click Next.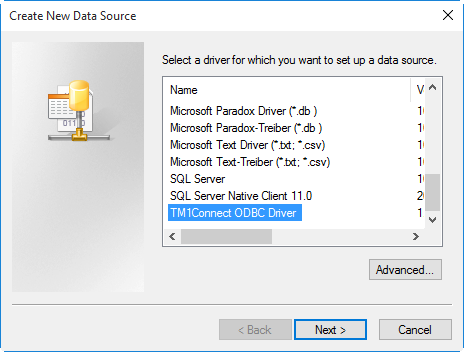 The TM1Connect DataSource Configuration dialog will be displayed. It is shown below:

Enter the ESWeb Service URL you are using. Typically, this is http://localhost/TM1Connect. Click Test to test the connection. If it succeeds, click OK and you are all set. You can now use your TM1Connect Data Source in your application. Please follow the instructions in the application you are using on how to use ODBC Data Sources in that application.