In order to use TM1Connect on Windows 2012 Operating System, Internet Information Services must be installed and properly configured using the following steps:
To enable IIS and Microsoft .Net Framework 4.5, first enter the Control Panel by clicking on the Windows start icon and select the Control Panel tile. From the Control Panel, select Turn on Windows features on or off.

Click the Next > button through the wizard until you reach the Server Roles section. Enable the Web Server (IIS) role, and accept the default settings and clicck Next > to go to the Features section.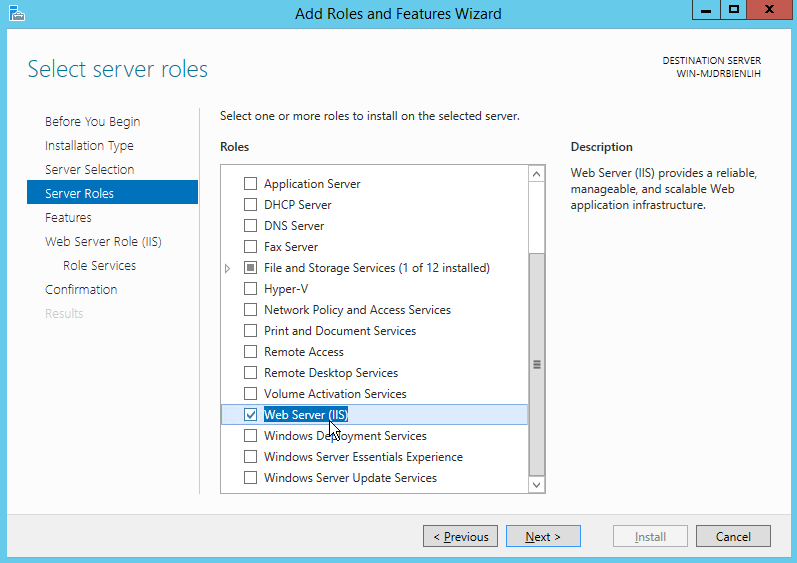 In the server Features section, enable HTTP Activation within the .NET Framework 4.5 options.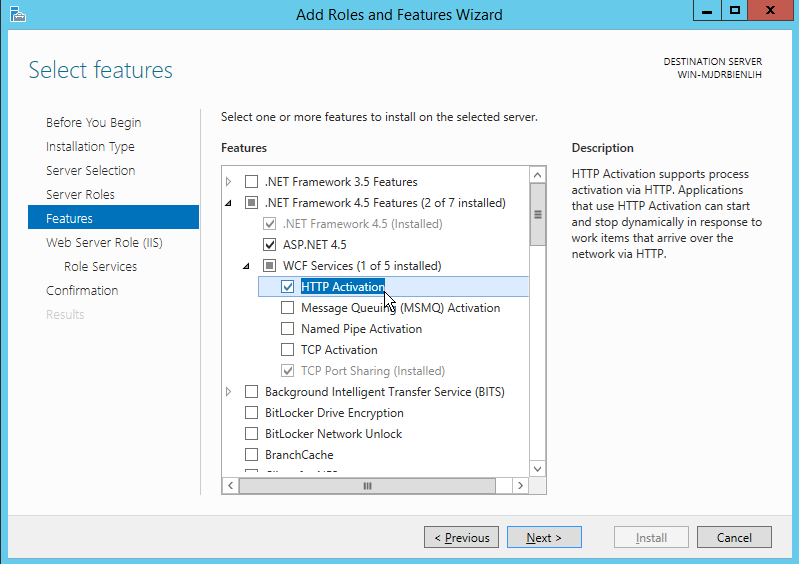 Continue through the wizard until you reach Role Services. Within Role Services, ensure the following settings are enabled for Common HTTP Features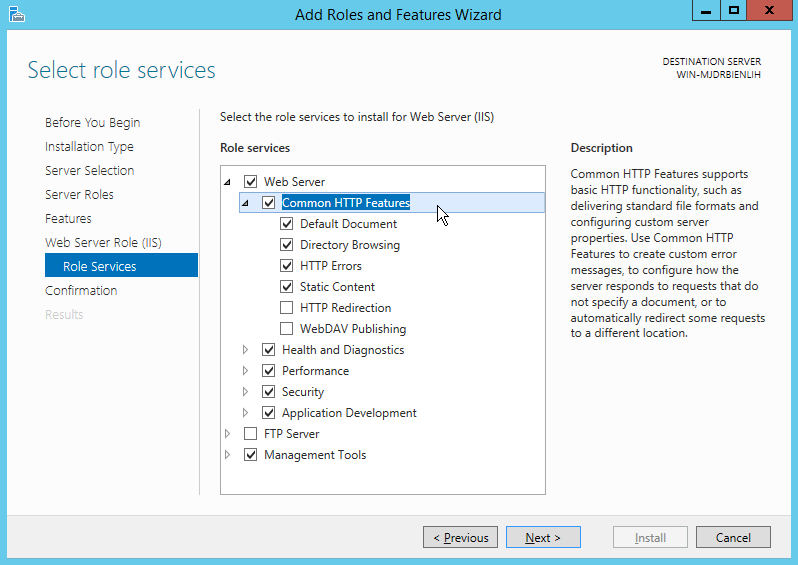 Confirm Basic Authentication and Windows Authentication within the Security settings are enabled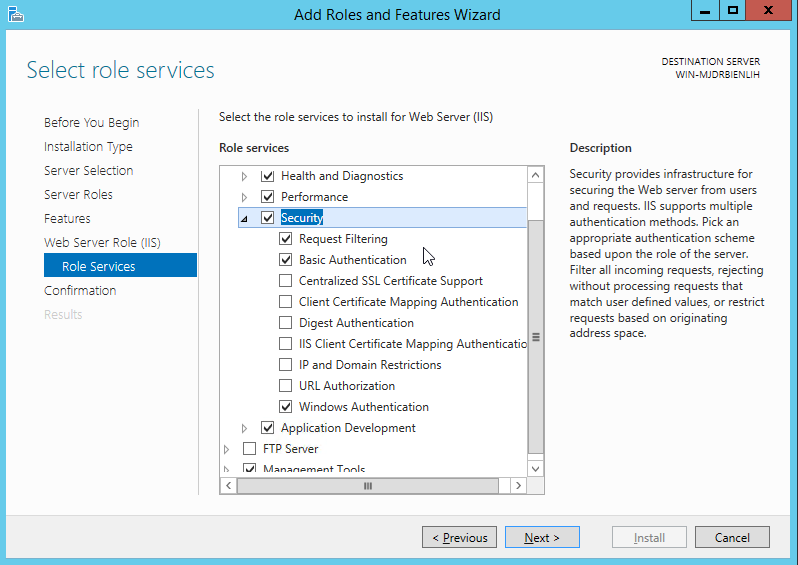 In the Application Development section, confirm the following options are enabled